Absorption of chlorine dioxide.
The absorption tower for ClO2 – provides a low pressure drop and an absorption up to 99.9%
The absorber consist of a numbers of liquid re-distributing trays – that secure optimum of contact between gas and liquid.
The liquid flows down through the holes in the perforating, creating thousands of liquid shower jets, whilst the gas is forced to continue upwards zigzag through the slots, always passing through the liquid shower.
shape through the slits, always passing through the liquid jets.
The absorber are divided into a number of sections and redistribution trays are supported at the bottom of each section.
The absorber shell is manufactured in FRP/CPVC or PVC and the redistributing trays from PVC, CPVC or Titanium.
We can supply spare parts for existing absorption towers.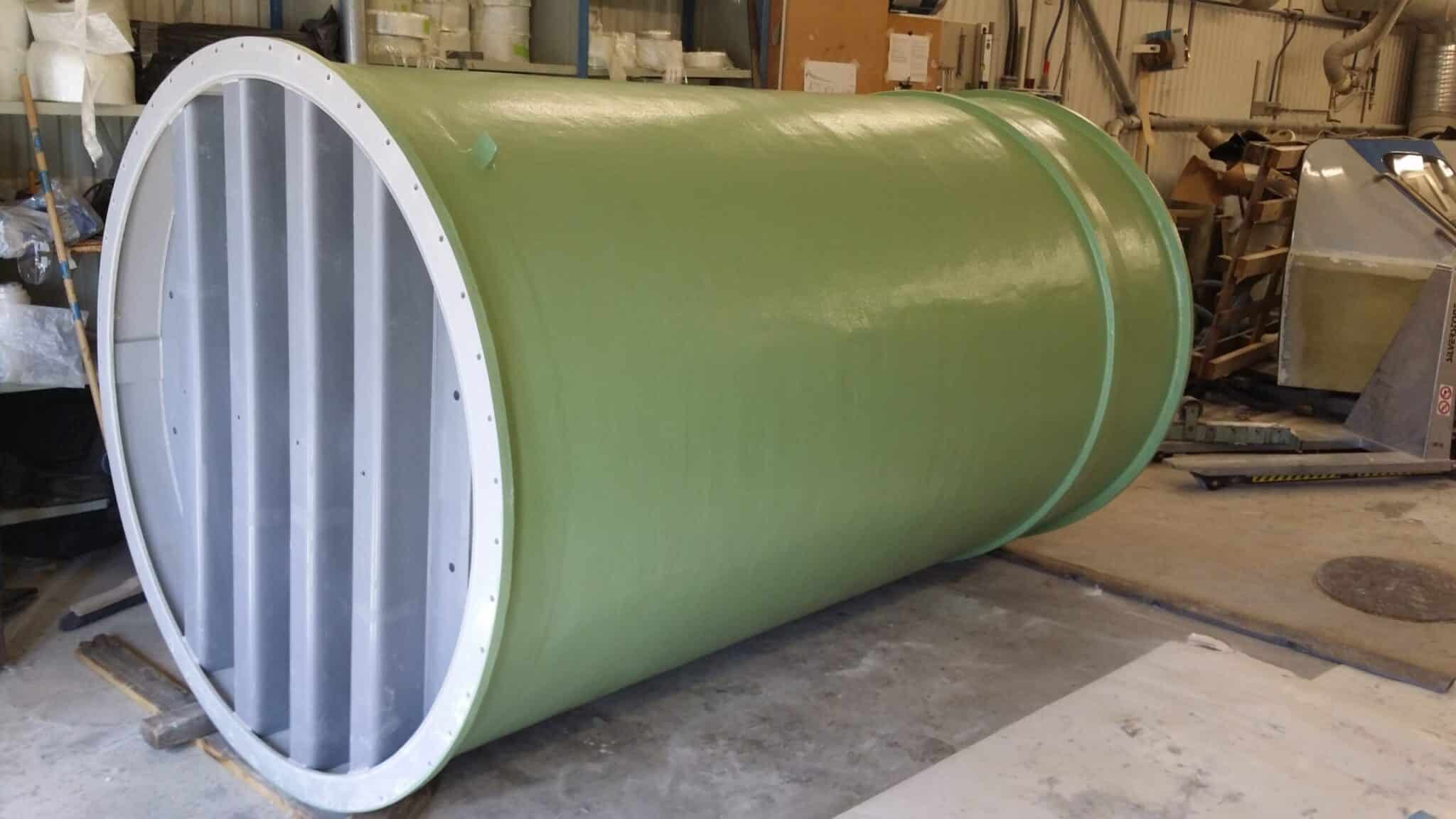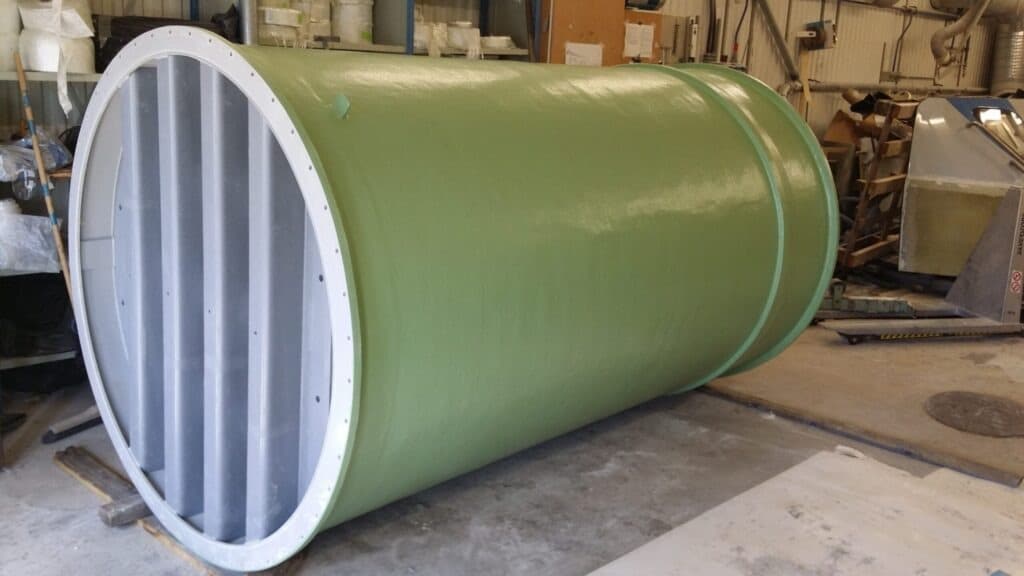 Do you need help or more information?